A brief but stimulating encounter.
This story was originally published in issue 12 of Hypebeast magazine and was written and produced by FM Belowground project director Arthur Bray. Check out the full story here.
Words: Arthur Bray
Photography: Simky Cheung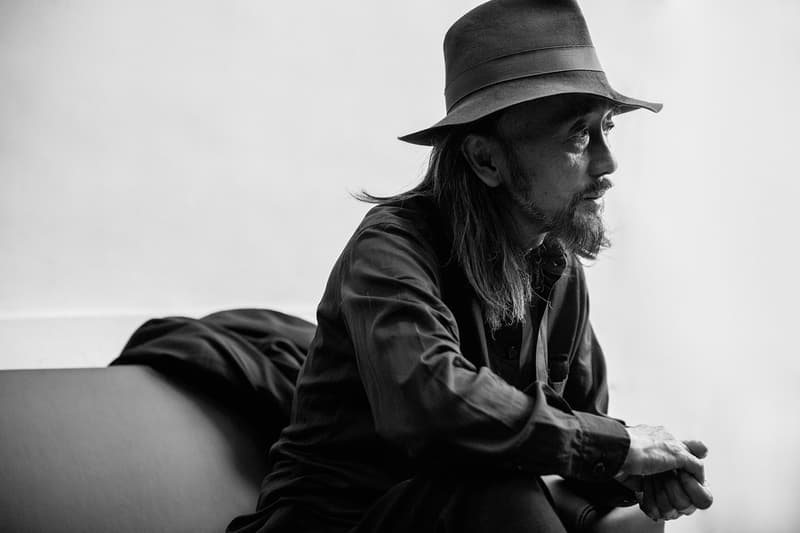 Despite the merciless midday sun, swathes of fashion faithfuls were clad in all-black and jostling for space. Familiar acquaintances saluted each other with superficial warmth, peacocking their mix-and-match looks, while streetstyle photographers and aspiring bloggers feverishly snapped away. Outside Y-3's 2016 spring/summer collection showcase, the scene was wild. Attendees hustled through a small Victorian trapezoid hall into the empty, luminous school gym of Lycée Carnot. A shared tension filled the air, manifested not only by the mannerisms of these buyers, editors and creative directors, but by the question in their minds: how would Yohji Yamamoto reinvent the adidas designer label this season?
"It's our responsibility, to always make something new."
As we came out of the tight corridor, attendees quickly nestled into their allocated seating. There was an air of respect that was present. Those in the front row paid homage to the designer by wearing aviation and military-inspired works of past collections while younger audience members stood in the back row, pairing Y-3 sports caps and the brand's esteemed footwear with contemporary street attire. We were promised an interview with Yohji Yamamoto before the show began, but it dawned on me that the chances of even a short chinwag may be slim. As if attending a royal ceremony or a religious event, what were the realistic chances of meeting the man behind the revered modus operandi?
There I sat in the lofty school gym, in anticipation. Whispers were circulating that Yamamoto's celebrated Qasa silhouette would see a complex, webbed high-top reworking. In the midst of ponder, a coordinator rushed over to tell me that we were allocated five minutes with Yamamoto before the show, a strange upshot considering that most in the hall were already seated. I was ushered backstage, brushing past models donning long drifting pochos and black tracksuits offset by subtle colors that evoked this season's theme of "movement." Before I had the chance to digest the avalanche of new designs my eyes had been exposed to, I was positioned in front of Yohji Yamamoto.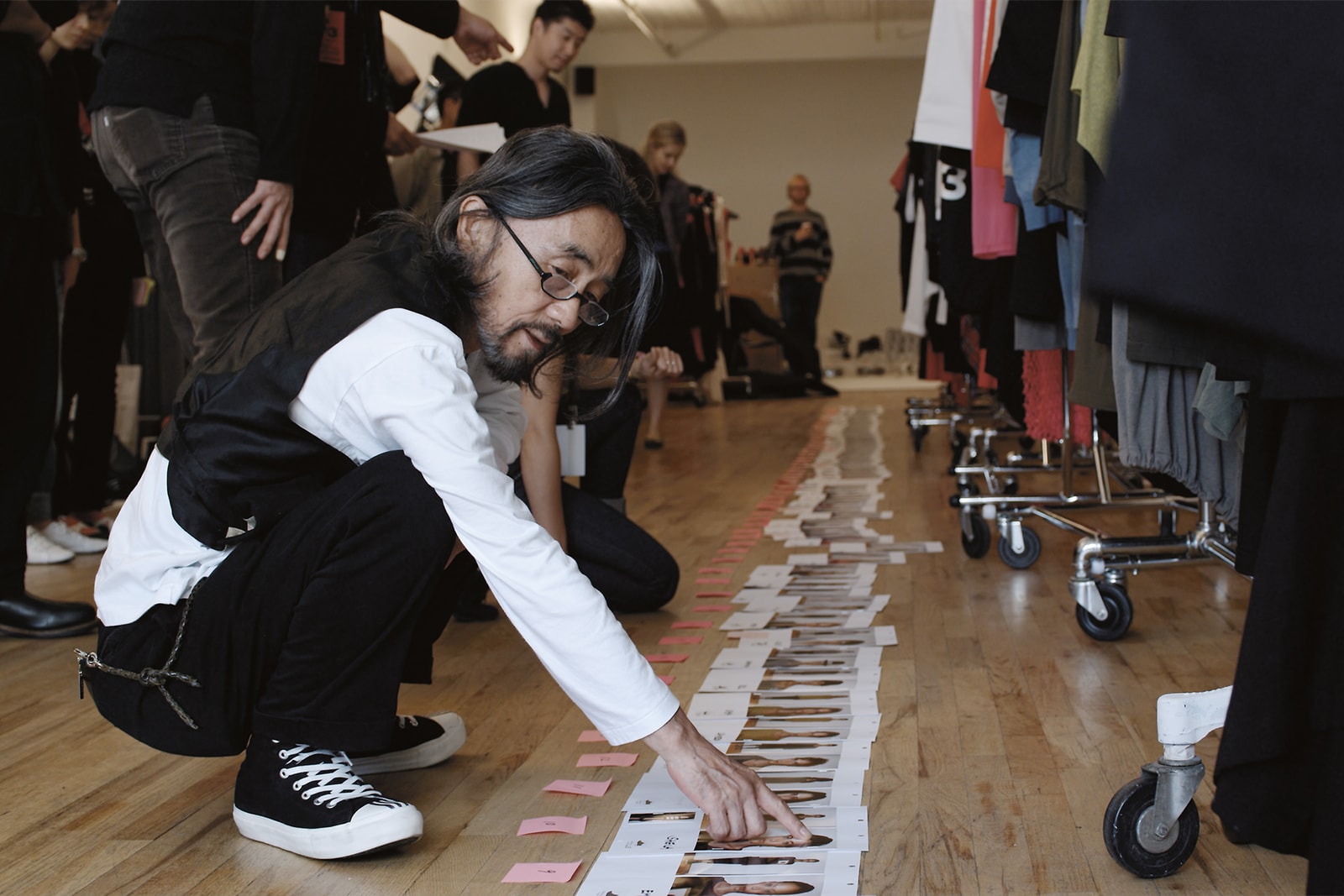 My experience with the sought-after designer in the past was brief but memorable. In 2006, I was an exponent of his work, modeling his billowy range for Spring/Summer 2007. I vividly remembered the collection's theme 'The Godfather' to correlate with much of my first impression of Yamamoto, who lingered backstage, checking up on every detail of the garments. He carried a sense of confidence and chilled out swagger that one would associate with an older school Sicilian crime boss. My judgement was rectified upon this encounter. Opposite me, Yamamoto sat slouched, draped in black, with his hat characteristically perched to cover the top part of his face. As he spoke, I leaned in to catch his words. While the manic production teams scurried in the background in pre-show madness, Yamamoto's courteous mannerism seemed to have a calming effect. The five golden minutes I was allocated was brief but it effectively proved the pensiveness in his work to truly reflect with his persona. After decades of interviews, the 71-year-old designer still paused to think deeply before answering the questions bestowed upon him. Moreover, his inherent wit caught me off guard in the form of a counter question.
AB: How are Japanese brands treated now compared to when you first started showcasing at fashion week?
YY: In my career, I never thought Japanese fashion is fashion. Do you think Japanese fashion is fashion?

AB: Umm… I think it's pretty exciting, yeah. How do you approach your eponymous label versus the Y-3 brand?
YY: I made Y-3 brand more easily understandable than my main collection. This is the difference. This is the only difference.
Heralded as a guru of deconstruction and draping, the avant-garde designer is known for his somber and mythical disposition in fashion. Never veering far from monochromatic tones, Yamamoto's enterprise began in 1971 when he founded Y's in Tokyo. Yet his presence on the fashion landscape was truly felt in 1981 when he debuted his ready-to-wear line at Paris Fashion Week. Alongside Rei Kawakubo of COMME des GARÇONS and Issey Miyake of his namesake design studio, Yamamoto's creations reconsidered the female silhouette, ignoring the curves usually emphasized in body-hugging clothes that hyper-sexualize the female. Instead he presented coated garments that were deconstructed from motifs in menswear.
At the apex of Madonna's "street urchin" look of the mid '80s, sexuality was highlighted with pastel colors and bulky accessories, the polar opposite to Yamamoto's caliginous creations. Revolutionary and unmistakable, the designer carved his own niche, creating a new language between the clothes and bodies. This set the tone for genderless offerings on the runways in subsequent years. Appealing to an audience of wit and romance, Yamamoto believes his men's clothes look as good on women as his women's clothing. He once said "we are different in body; but sense, spirit and soul are the same."
The designer is vocal about detesting "fast fashion." His philosophy to create something of sentimental value that stands the test of trends can be bewildering considering his large extensive output each season. With his own retailers in Tokyo, Sapporo, London, Paris and New York, in addition to a myriad of stockists worldwide, the Yamamoto empire stirs a ruckus each season with its three key labels, alongside coveted diffusion collections with Hermès, Mikimoto and Mandarina Duck, and collaborative works with creative icons such as Tina Turner, Sir Elton John, Takeshi Kitano and Placebo.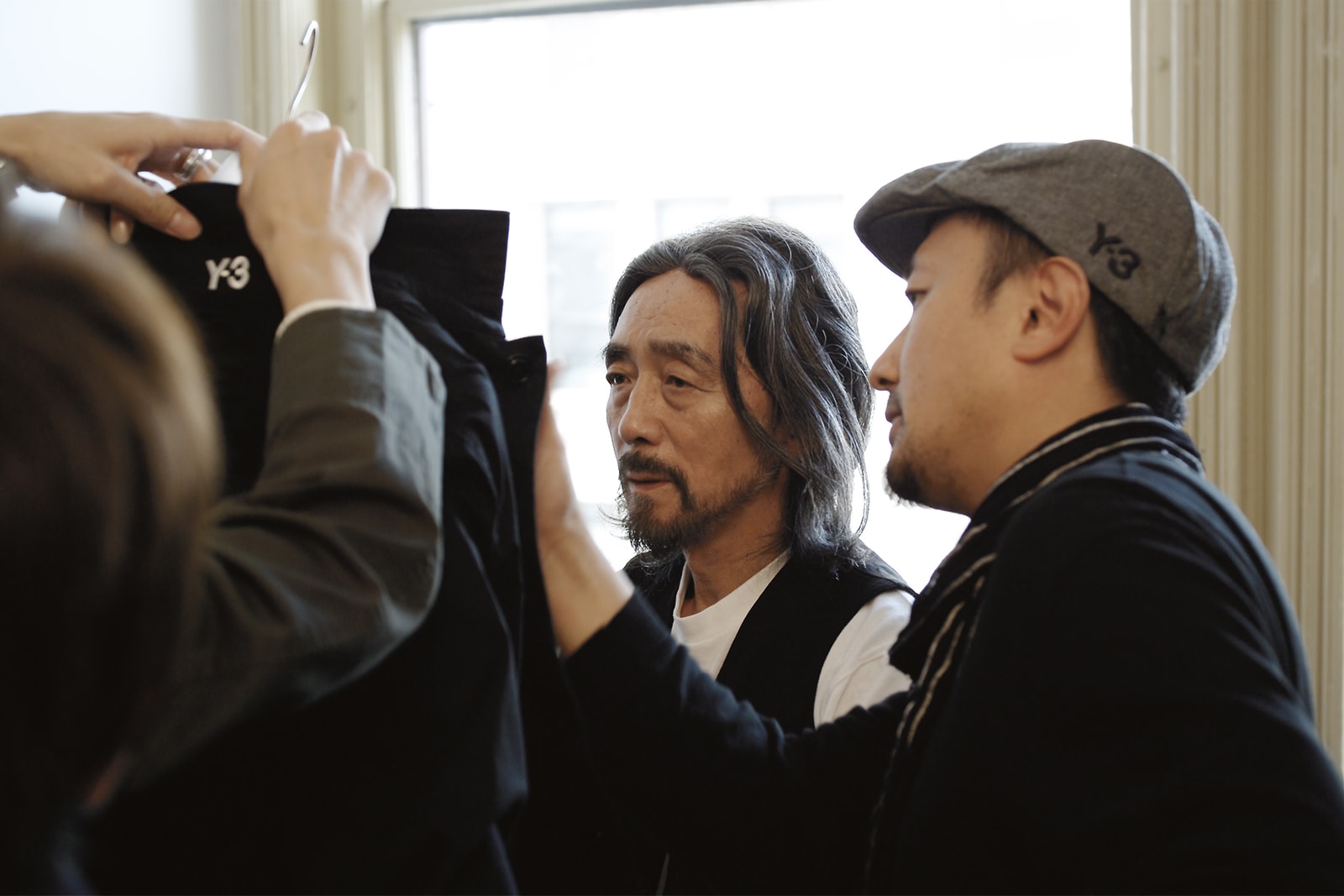 His values hark back to traditional Japanese design philosophy, where the resonances of nature override laminated ideas of "perfection." His ideas may vary but are never blasé. Sculpted asymmetrical designs are layered with narratives in which French couture styles and Westernized fashion aesthetics are built from idealizing the optimistic golden ages of Belle Époque. Elsewhere, traditional workwear inspirations drawn from post-World War II archive photographs of German rural workers serve their functional appeal. These themes are evocative standalones, but are even more empowering when coupled with indigenous Japanese details.
These utilitarian yet refined designs are accentuated by an underlying punk aesthetic. On the one hand, billowy trousers are paired with textured jackets and somber elongated gowns, decidedly oversized and unfinished, so as to retort the quintessential notions of fashion. On the other hand, large belt coats are paired with cropped trousers or the capris pants, popularized in a womenswear wardrobe in the late '50s –– and styled with smart button-up shirts with rounded collars for a touch of modern grandeur. Such looks pay homage to classic wardrobing while also revitalizing traditional silhouettes, like the kimono, with new life.
Yamamoto's openness to experiment has blurred the line between ready-to-wear and haute couture fashion. His ideas are executed in two approaches. First he reconstructs formal shapes, and second he makes his experimental concepts comprehensible for the public. The first is largely seen in his namesake main line, alongside Yohji Yamamoto pour Homme and Yohji Yamamoto + Noir. The latter introduced more affordable and wearable offerings under the labels 'Y's For Men and 'Y's For Women, and most notably, the collaborative project with Herzo sporting giant adidas; a testament that sportswear and fashion can coexist.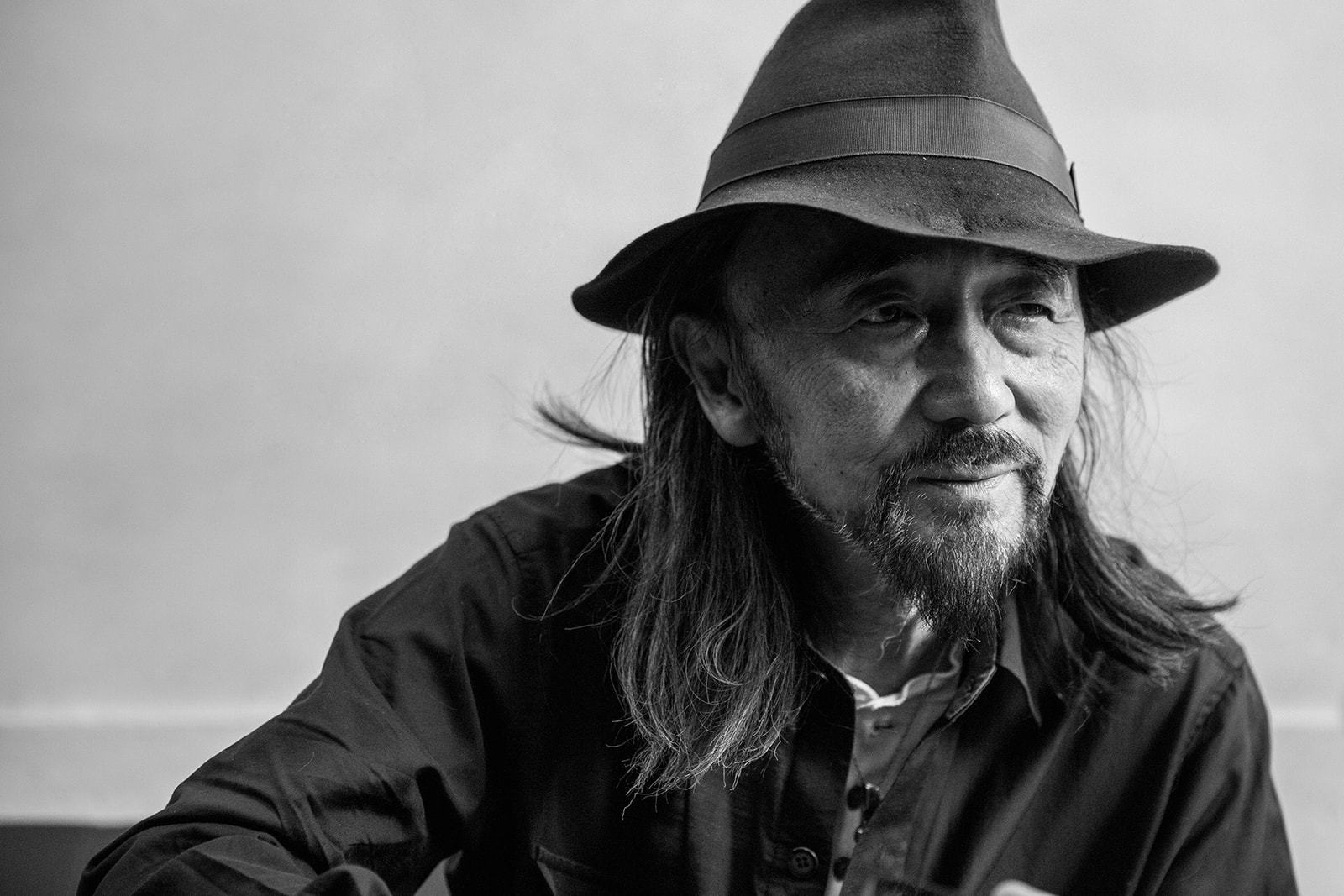 Before the birth of the term "sports luxe," which is often poised in ambiguity by designers catering to the mass street-meets-runway trend, 12 years ago Yamamoto approached Nike with an idea. The designer was inspired by sneaker culture and felt that his works were too far-flung from the everyday audience. Believing that sneakers would be the product to ground his ideas, he approached the Swoosh to collaborate. The Portland brand kindly declined: "Thank you very much, Mr. Yamamoto, but we are never going to fashion, we are going only to sportswear." Yamamoto recalls countless times when questioned on how Y-3 found its footing. His next obvious choice was adidas, who welcomed his idea of merging two then polarizing realms.
The partnership which started with the 2002 women's collection, cemented as the Y-3 label in 2003, opened up a new genre as the first collaboration between runway designer and activewear manufacturer. With an emphasis on quality fabrics and the modest and audacious use of black, Y-3 is Yamamoto's monastic elegance in utilitarian form. The ebb and flow of layers take center stage, but in technically-advanced ways that celebrate motion and action. For Yamamoto fans, Y-3 is the pliable alternative of the architect's esoteric theories.
And pliable it was, the remarkably choreographed modern Chinese Tao Dance Theater opened the SS16 show with a striking repertoire. Pushing physical frontiers, the dancers used their spines as axis, rotating to develop moves in perfect unison while folkloric rhythms added to the ambience. As if to prove that in every austere state vitality can be found, the performance was a gesture of Yamamoto's perspective; that even traditions can be reinvented. As I sat gawking at the end of the 10-minute-long performance, Yamamoto's words lingered in my mind just as the show commenced. "It's our responsibility, to always make something new."